Hello Bahadurgarh
Bahadurgarh situated in the lap of India's smart cities, is emerging itself as one. This major city of NCR is at a distance of only half an hour from IGI Airport, Delhi. Considering the basic amenities of urban living, Bahadurgarh, Haryana is connected to the neighbouring cities via Delhi Metro and Inter-State Bus Terminal. Reaching the new dimensions of economic growth, the city is gaining attention of investors and becoming an industrial nerve centre.
Why Bahadurgarh
The beauty of the area lies in the fact that it isn't too congested and polluted like other big cities. It has a peaceful, calming touch to it, which makes Bahadurgarh,Haryana quite an attractive place. World Class development like Premium Office Space in Mall of Avenue 37, one of India's biggest badminton academy Shining Star and Quality Secured Residency in an organized manner makes it stand out from the crowd.Also the city is wittnessing the highest growth rate since 2018 as its going to have worlds biggest Shoe Park. You can enjoy the serenity of farms and modernity with best technology at equal level in Bahadurgarh. .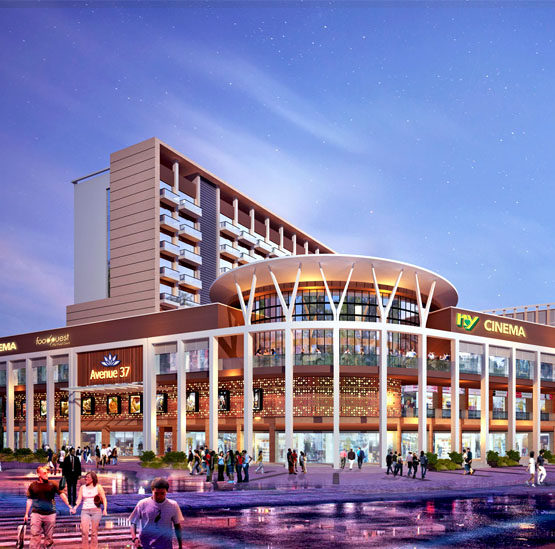 Bahadurgarh 2019

Location
Bahadurgarh,Haryana is 5 min away from Delhi Border.

Bahadurgarh, Haryana is connected to all parts of Delhi via The Metro Rail Service.
Growth
2.5 Times growth in population of Bahadurgarh,Haryana in last 2 years.

4 Times growth in Land Pricing in last 5 Years.
Future
Biggest Footwear Park of the World.

Brands like NY Cinema by Bollywood Star Ajay Devgn,Premium Office Space, Maharaja Agrasen Hospital, Tata Homes, Essel Group and Many more entering the market.
Visit
The place enjoys superlative connectivity with National Capital and Gurgaon via NH-10 and is also very well connected via the KMP Expressway. You can reach Bahadurgarh through Roadways and also Delhi Metro. The smooth roads to reach Bahadurgarh, Haryana cross through scenic ways. Green Line of Delhi Metro makes you reach Bahadurgarh comfortably. It is not only Delhi, but Bahadurgarh, Haryana is easily connected with Gurugram also, unlike Noida.